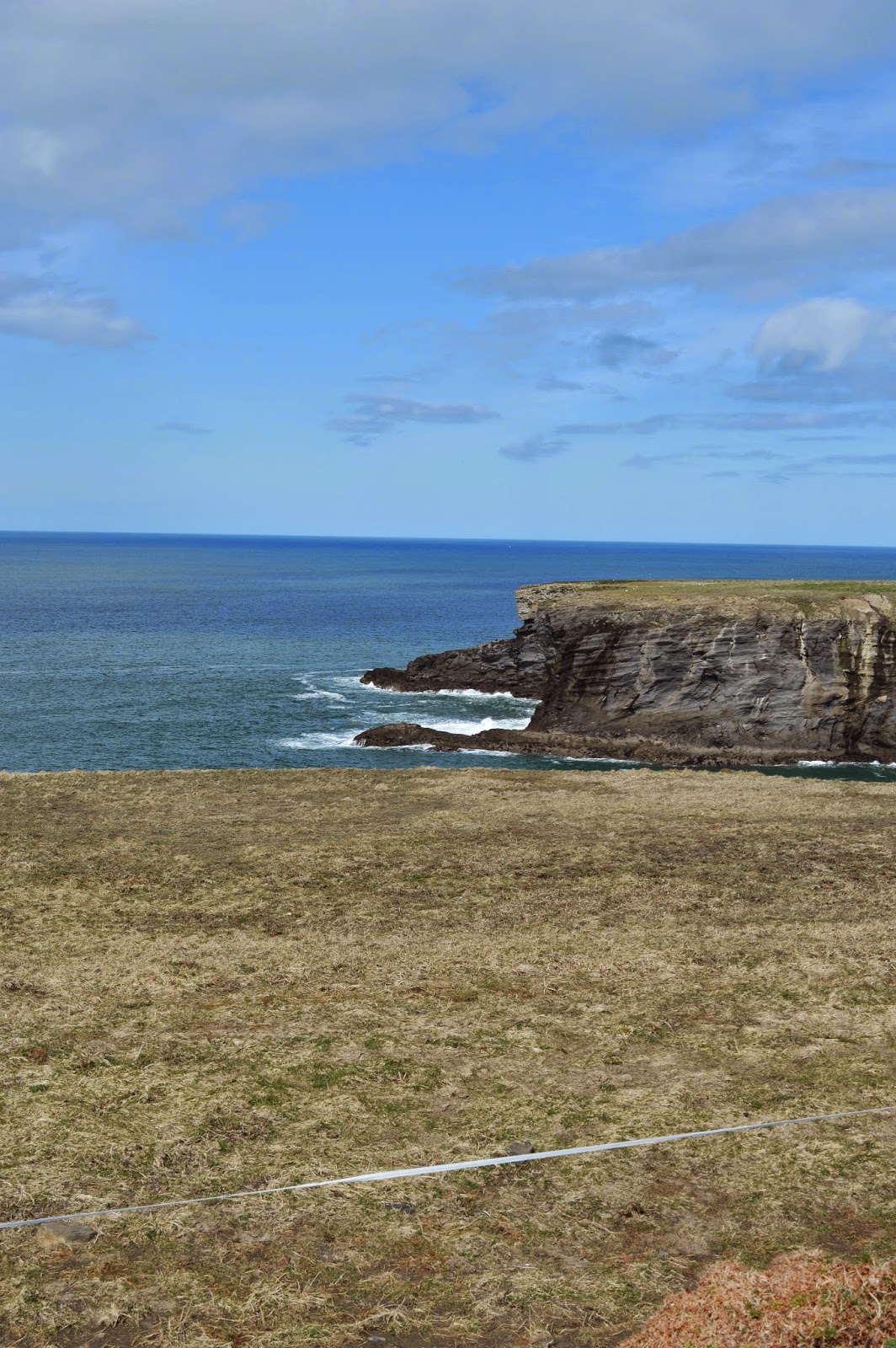 Last March, my mum and I paid a trip to Ireland. We visited family in Dublin, then managed to squeeze in a road trip around the rest of the country, taking in the beautiful scenery of the countryside as well as visits to three of Ireland's major cities: Galway, Cork and Waterford. I'm kicking myself I didn't take any photos in these last three destinations, but let's just say that I loved Cork and hated Waterford! (Galway I'd lived in for a year when I was 12 and have visited a few times since…and I'd definitely recommend it: it's a very lively, bustling city, but compact and easy to get around). 
I'd never been to either Cork or Waterford though, and that part of the country (the south) felt so different from where I'm more familiar with (the west). The countryside was more lush, the accents different…even the buildings had a different look to them, I thought. I didn't really know what to expect of the city of Cork, but I found myself loving it far more than I thought I would (don't you love when somewhere exceeds your expectations for once?!). While the area around the quays and docks is pretty dark and grimy, the city centre itself is bright, airy, and spacious; totally not what I had in mind. Corkonians will probably hate me for saying this, but something about the city had an English feel to it to me…I can't explain why, exactly, it just reminded me of various places I'd been to in England. So, yes, Cork was a definite love, must-go-back-to, etc. etc. for me. My grandmother's family on my mum's side are actually from County Cork, so what can I say, it's in my genes!
Now Waterford on the other hand… Ugh. Shiver. I think I was just in a bad mood that day, but I really really didn't like the place. My mum (who worked in the city for a while in her 20s and wanted to see it again) thinks I must have been beheaded by Vikings there in a past life or something, which could explain it! But in fairness to Waterford, it isn't really a destination city, and doesn't advertise itself as such, so it's not exactly like I had high hopes that were sadly dashed on visiting it or anything. And it's actually not that bad, I think I just like playing up my dislike of it. We were only there for a few hours, on our way back to Dublin, so didn't have a huge amount of time to do stuff, but there are a few museums and things of interest to see (it's the oldest city in Ireland, after all — founded by Vikings in 853), so you know, maybe I'm being unjust here. But let's just say I wouldn't be in a mad rush to go back.
Ok, now how about I talk about the place where I actually took photos?! That would be County Clare, the county where both of my parents grew up, where my grandparents used to live, and where some of my happiest memories are from. My mum and I spent a few nights in her hometown of Kilkee, and one sunny afternoon, we decided to go on a mini road trip around the surrounding countryside.