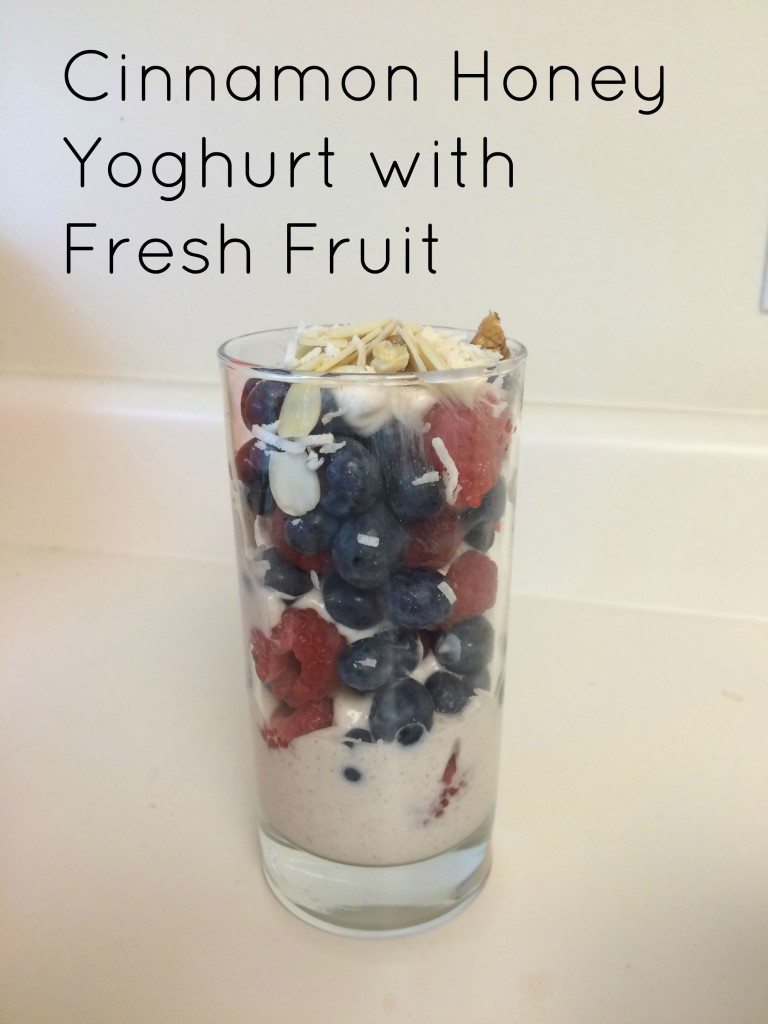 Fun fact: I am not a breakfast person at all (which may or may not have something to do with the fact that I'm also not a morning person). However, I've been trying to up my healthy eating game of late (another thing that's not my forte), and I feel that my usual cup of coffee and piece of chocolate isn't going to cut it anymore.
This yoghurt and fruit layer concoction I came up with makes for a surprisingly satisfying breakfast (or even a snack at any time of the day). Here's how I made it:
-Mix 1 and 1/2 cups of plain Greek yoghurt with honey and cinnamon to taste (I used about 2tbsp of honey and 1tsp of cinnamon)
-Layer the yoghurt mixture with fresh fruit of your choice (I went for blueberries and raspberries)
-Add your toppings (I recommend sliced almonds, chopped walnuts, and shredded coconut)
And there you have it! An easy, healthy, and filling breakfast that'll keep you going throughout the morning.