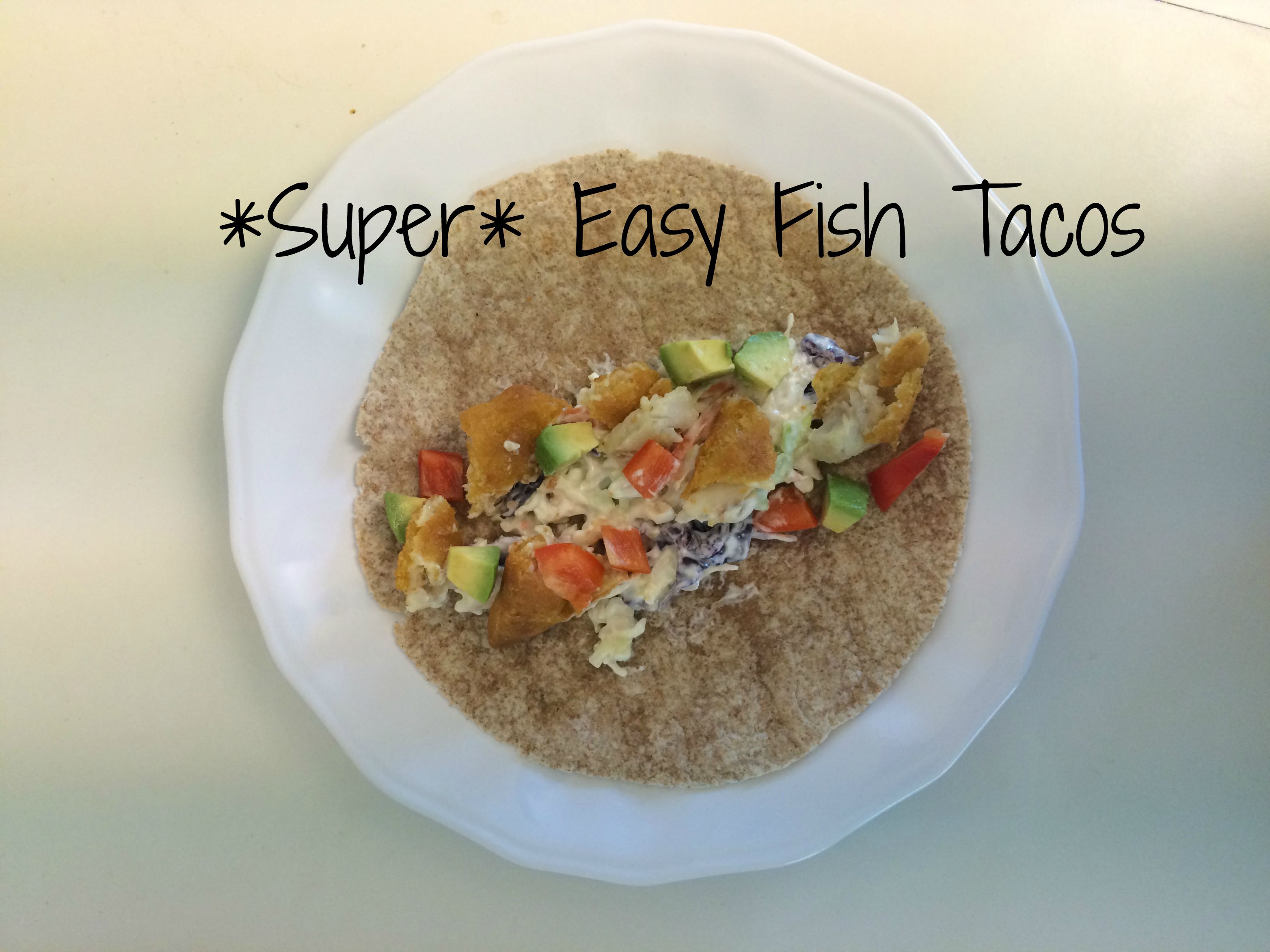 These babies have so much going for them: they taste amazing and also happen to be a cinch to make! I tore this recipe out of Cosmo (it caught my eye with the heading "How to Eat When You Hate to Cook") and recently tested it out…and it was a hit! A big hit. I'll definitely be making these again soon…
Here's my adaptation (makes 4 tacos):
Ingredients
-frozen fish sticks (4) or fillets (2)
-3 tbsp sour cream
-2 tbsp mayo
-2 tbsp lime juice
-1 tbsp hot sauce
-1 tsp minced garlic
-2 cups packaged coleslaw/cabbage mix
-1/2 red bell pepper, diced
-1/2 avocado, diced
-4 6-inch tortillas
Directions
Bake fish sticks/fillets according to package instructions. When they're ready, slice up into bite-size pieces.
Whisk sour cream, mayo, lime juice, hot sauce, and garlic, and toss with the coleslaw mix.
Divide the pepper, avocado, coleslaw mix, and fish into tortillas.
Enjoy!